Bryant Fixings Ltd - Gripit Fixings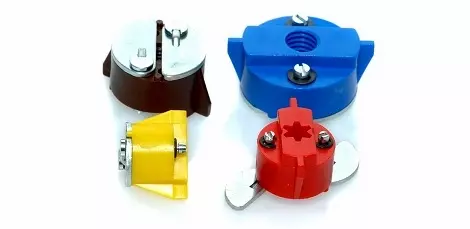 Bryant Fixings Ltd now stock the new Gripit Fixing for Plasterboard. These fixings enable you to easly install heavy items such as Radiators and Flat Screen TV's onto a plaster board wall. The Gripit Fixing has a higher load carring capacity than any other plaster board fixing and will even work in ceilings. Their patented design allows the load to be spead over a large area thanks to its extendable 'wings'.
No special tools are required, all you need is the correct size flat wood bit and a small straight screwdriver. If you purchase our complete Gripit-Kit then you get all 4 sizes of fixing, a selection of screws to suit the fixings and the correct size flat wood bits.
For more information see the Gripit website - http://www.gripitfixings.co.uk/